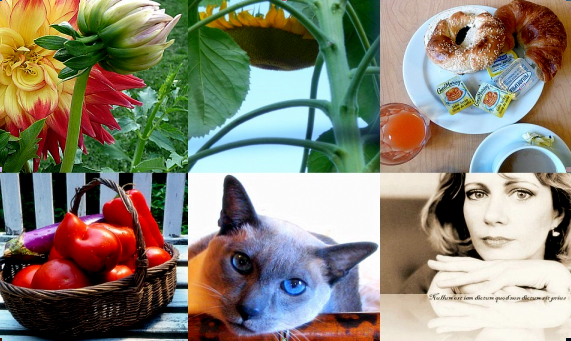 By the time you read this sentence, depending on how fast you read, ten blogs were created. That's two blogs per second. It kind of takes the wind out my sails to announce the birth of my blog, but I'll shout it to the blogosphere's rafters anyway.
A beautiful blog is born!
 Layla Morgan Wilde is proud to announce the birth of:
Name: The Boomer Muse
Date: August 30, 2008
Place: At home on a PC
Time: 7:15 PM ET
Weight: Less than a Birkin bag
 Length: 1000 words or less
Sign: Virgo with Capricorn rising.
 After a 9 week labor with delivery assisted by Godaddy.com., mother and blog are well.
Please send congratulations, comments or better yet, subscribe to my baby blog. It's the gift the keeps on giving.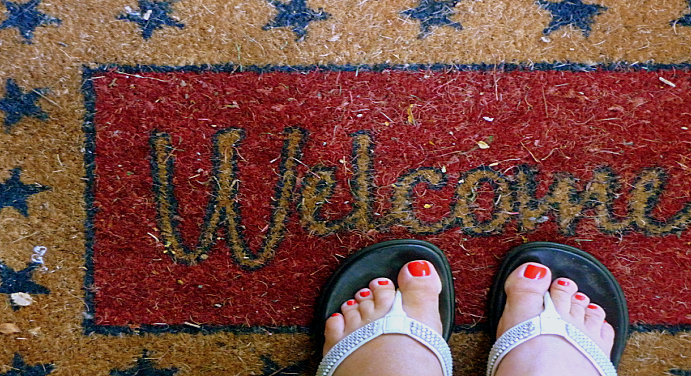 I mean it. Who else would roll out their own welcome mat for you? And yes, those are my tootsies.
To subscribe to this blog, please scroll down the sidebar to the orange box.
What will you find here? Humor wrapped inside an enigma of wisdom, pretty pictures (all mine) to make your heart sing, true happy/sad stories, inspirational quotes and a few surprises.
How often? Daily after noon EST. The official launch date is Saturday, August 30th at about 7:15 PM ET.
Don't be shy about leaving comments either. Most blogs have few or zero comments. You decide. It feels good to say something, so please do. How else will I know you exist?
Thanks, and see you soon!
Layla