Samhain and The Season of The Witch by Layla Morgan Wilde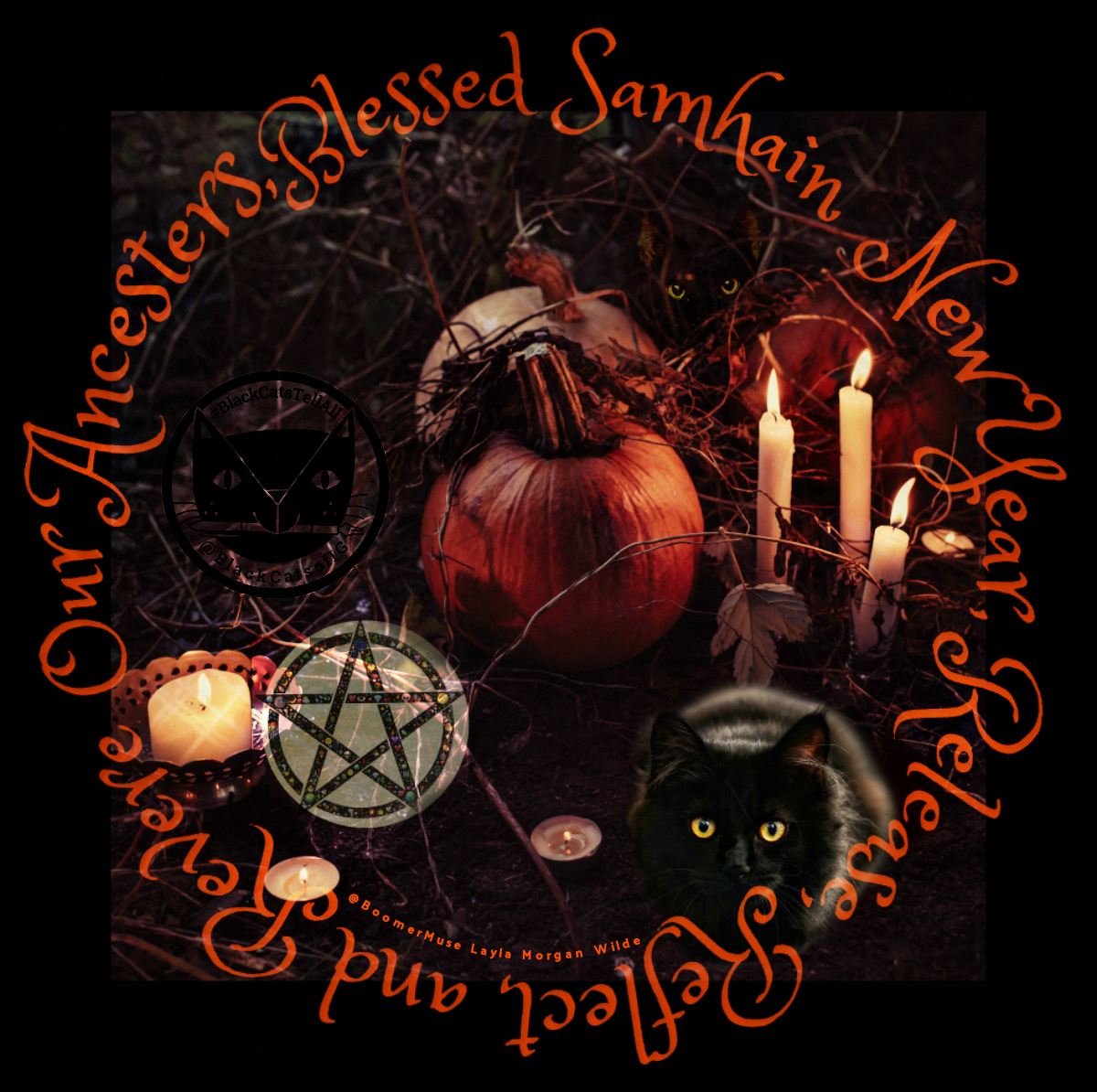 Samhain or as I prefer to call it the witch's new year is celebrated on Halloween. It marks the time of the end of the growing season and the beginning of winter and you don't need to be a witch to celebrate. It may feel like death is all around us with the crunch of dried leaves under our feet, but it's only another aspect of life. All week the energies are magical and the veil is thinnest between the seen and unseen worlds. It's the best time to commune with the spirits of our ancestors. You can visit a cemetery to pay your respects but don't need to stay all night like those celebrating Dia de los Muertos. It's also an ideal time to tap into intuition for insights and using tools of divination. 
This year is a watershed Samhain for me. My mother died on Oct. 27, her birthday and I've burned candles every day since, chanting Buddhist and other prayers for her safe passage on her journey. I feel her energy and expect more communication this week. I blogged about it at Cat Wisdom 101.
If you don't have a close relative who has died, you can honor your ancestors and those unrelated by blood. In my daily practice of honoring the 7 directions I honor and give thanks to my witch ancestors and feminist ancestors, all the women who paved the way with their blood in the of female freedom and sovereignty.
There are pointers but no hard and fast rules for celebrating the season. All celebrations involve some ritual which deepens the meaning. Every culture has their own. Some are universal like making a wish and blowing out birthday candles. All celebrations are about connection whether it's one person in nature or thousands at a music festival. Make it personal and meaningful to you. To access the magic more easily, UNPLUG as much as you can. Magic is never elecronic.
You can simply light a candle every day this week.
Have a bonfire.
Make an offering.  Leave some wine or cake for the departed souls.
Honor and call upon help from your spirit guides, angels or animal totems.
Write on a piece of paper what you're ready to release and let go of. Anything that no longer serves a positive purpose in your life. Burn the paper, saying "I release x."
Make an altar of pumpkins, apples or pomegranates, dried leaves, photos of your dead relatives ( I include my dead cats).
Take a walk in nature. Use all your senses to notice and honor the shift our sacred Earth's dance.
Celebrate a meal with family and friends.
Journal after a meditation.
Read tarot or other divination tools like runes, iChing.
Find your spirit animal (from our other blog Cat Wisdom101)
Bright blessings of the season for a happy Halloween, Samhain, Day of the Dead or whatever name you wish to call it.  May you be well. May you find the light of your own true nature,
Love, Light, and Joy,
Layla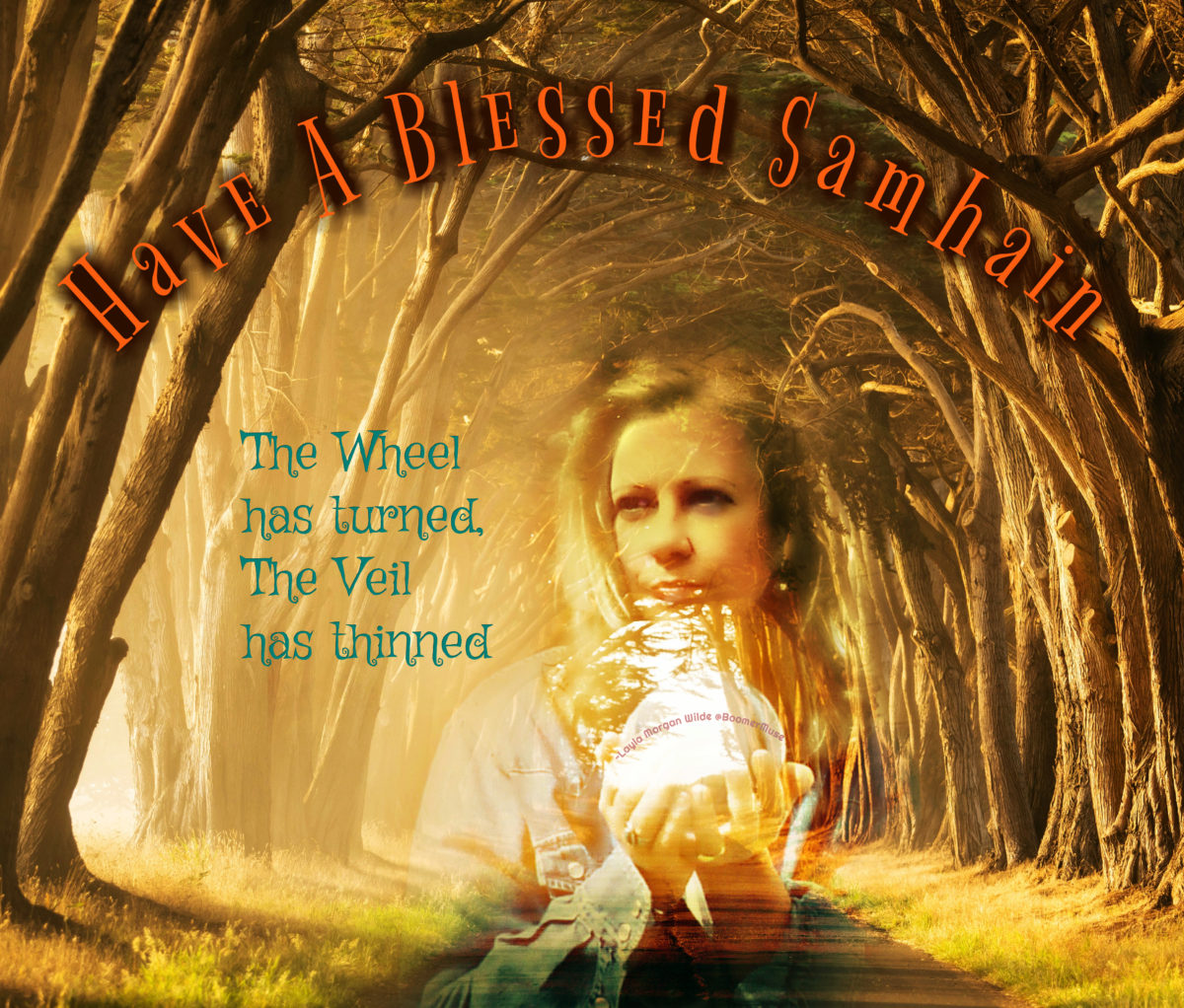 P.S. Our nonprofit passion project of the past year is realized and for sale. It's a perfect gift for cat lovers and our way of giving thanks to the millions of black cats who have suffered because of superstition and wrongful association with Satan. Check out Black Cats Tell All: True Tales And Inspiring Images on Amazon or Barnes and Noble