The Real Horror Of Halloween: A True Story. Well actually I have three.
The spookiest time of the year is largely manufactured to the tune of 6.9 billion in the U.S. this year. It's spent on candy, decorations and costumes for humans and their pets. The thought of cats and dogs prancing around as giant hot dogs and bumblebees while millions of pets suffer and are euthanized for no reason gives pause. Meanwhile, the monsters, the worst case scenario perpetrator resides in our mind.
Case in point. Take this scary selfie. I came across the dregs of a Halloween event at my local park on a warm sunny day. A chair with a skull attached beckoned innocently enough. A flash of green and a few photo edits and it's the green or green-eyed monster of my imagination. After all, aren't we all our own worst enemies?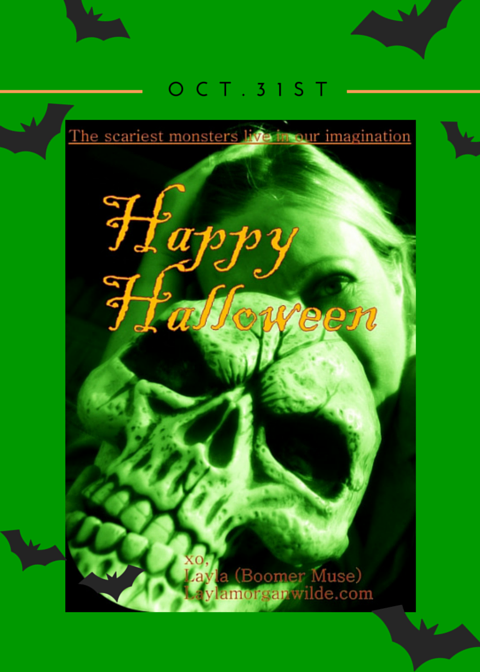 2)  While posing happily in the bright sun oblivious to reality, I got to thinking. Never a good idea when trying to be one with nature. One thing let to another and another monster emerged. See for yourself. Don't say I didn't warn you.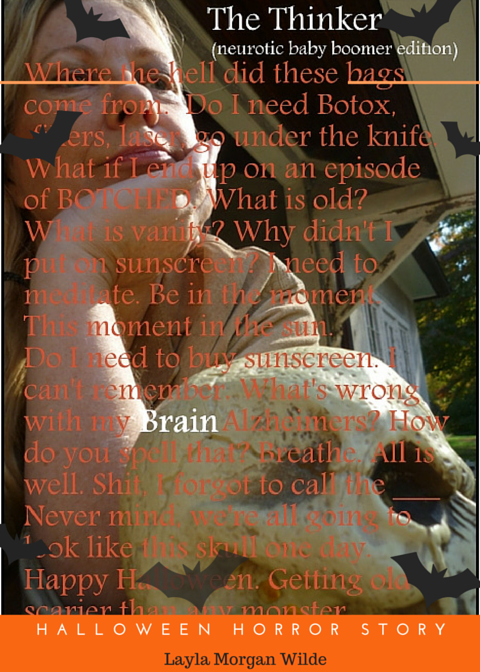 3) And to show a prettier side of Halloween for my pagan friends, I whipped up something for Samhain, the witch's new year AKA Halloween. Wouldn't this make a fun book cover? The illustrator Outhwaite worked in Australia at the turn of the century and depicted witches with an innocence and beauty far removed from their haggy origins.