How To Harvest Rare Full Moon Rewards Today and ad-free!  Never mind once in a blue moon, today marks something rarer. According to a report from Space.com  October harvest moons will happen "only 18 times, between 1970 and 2050." The last one was in 2009, but the one before that was 2006, and the next one will be in 2020. What better time to unplug and go outdoors and simply look up any time tonight at the glorious, big fat moon.
Why the "harvest" moon nickname?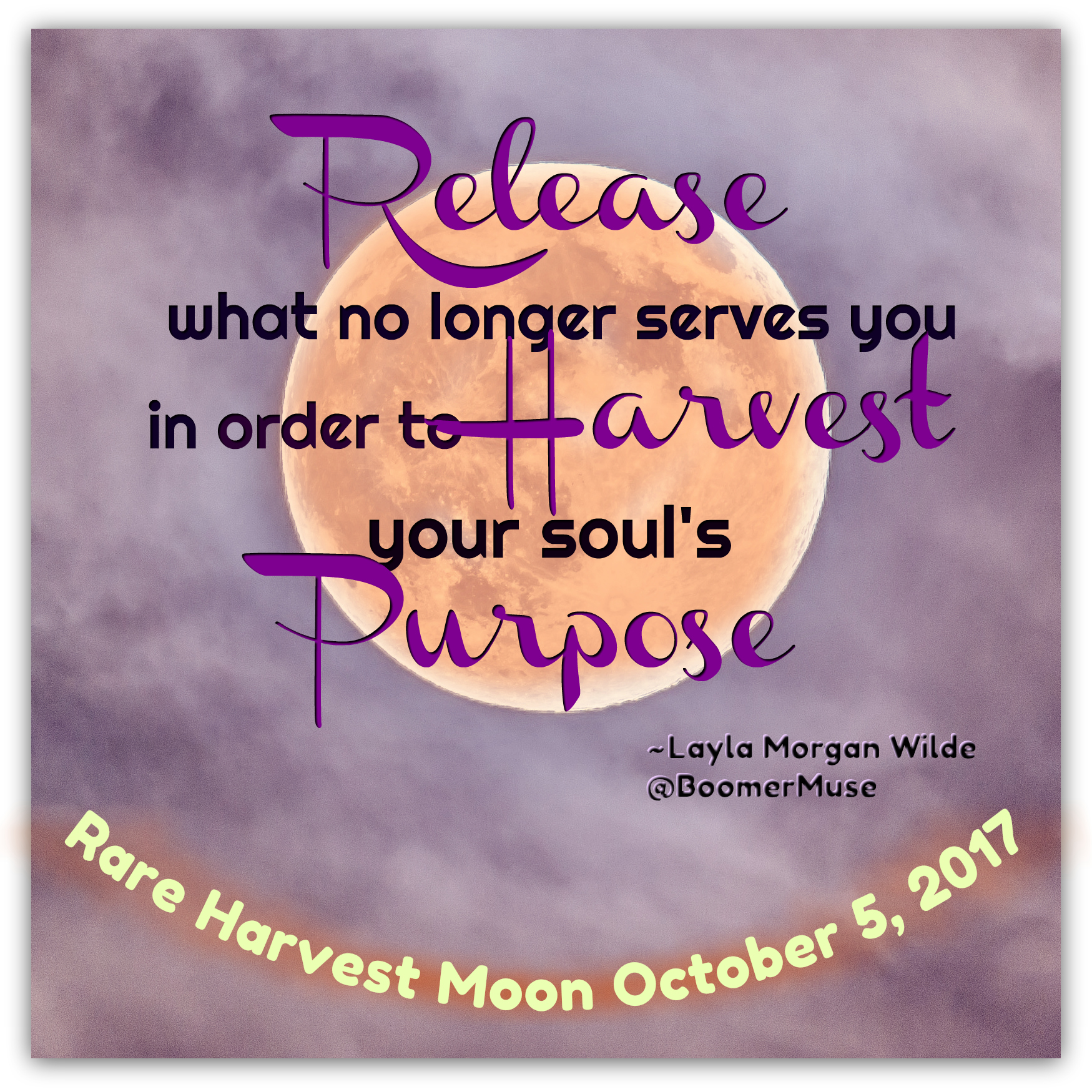 It's magical and it's Zen. Whether you believe in magic or not, pause tonight and state your intention out loud. What do you want. What are you willing to let go of, to release in order to reap the rewards, the harvest. Writing your intentions down on paper adds more weight. If ritual is your bag, you can burn the paper and bury the ashes under the light of the moon.
A haiku from a 17th C. Zen master poet Basho sums up the narrow sliver of time we all share.  The opposite of "Make hay while the sun shines" is harvest while the moon shines. Right now.
Harvest moon: around the pond I wander and the night is gone.
~ Matsuo Basho 
October is Breast Cancer Awareness Month.
The full moon is an ideal time to do self-care and breast-self exams. A full moon is so visible in the sky making it easy to remember. Not sure how to do a self-exam? It's easy. Follow these clear instructions from the National Breast Cancer Foundation Check out the how-to infographics on Pinterest. Find what works best for you: breast checks in the shower, in the mirror or lying down. Share or Pin the graphic you like best.  Follow our Garden Muse or all our boards. If you like our original content, subscribe. Thanks for stopping by and may this moon be fruitful.
Love and bright blessings,
Layla